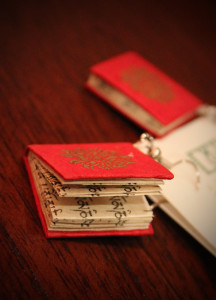 These photos are about all there is to tell. These lovely earrings are made of paper — just like a book — and ACTUALLY have paper pages with Sanskrit printed on them. They are positively divine. They were made in Napal and are authentic. Sure to get people asking questions, and DEFINITELY original. The golden artistic covers/embellishments are simply gorgeous, but how unique when they actually OPEN up like a book and reveal pages with a story in-between? These are really special. They are truly something else — a definite conversation piece!
You can purchase them via the Ravin' Maven Mall on Etsy. They are only $10 and a real steal! They might be a cool addition to an Easter basket, come to think of it! I have about a dozen new items to add to the store, but in the moving mayhem, my Canon camera chord is in one place and the desktop computer is in another one, not to mention Photoshop is on the wrong computer, period! So, SOON, Mavens — I have some really keen & peachy new items for purchase, just gotta find the time (and proper equipment all in one place hanging out together nicely ::tehee::)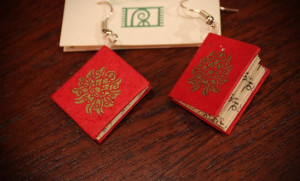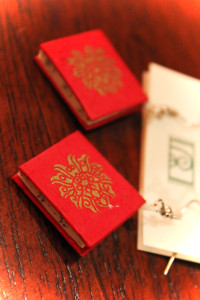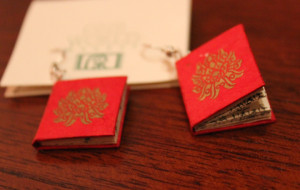 Keep calm & SHOP on, Mavens!
~ Angelika Frangelico *Gros bisous*