When writing, erstwhile, about the road trips Darling Hotbuns & I took this summer, I mentioned that I looove a good greasy spoon or Maw & Paw type of joint.  That is not merely exclusive to road tripping, though — I love them all of the time & ANY time! I'm a total Foodie, and I love all varieties of food & different kinds of restaurants from a hole in the wall to Michelin-starred dining (I, nor my taste buds, are even remotely persnickety), but there's just something about good southern home cookin' being served to you by a motherly broad who calls you "Suuugar". ::grin:: Besides the people who get to make Jim Henson's Muppets, the people who build homes for Habitat for Humanity (which is really volunteer work), the cast of SNL, the Fly Girls from In Living Color, & the fellows in The Blue Man Group.….. Guy Fieri has THE BEST job! (And yes, those have been amongst the top of my "Dream Job" list. No one could ever accuse me of having narrow interests. And, for the record, I've already done the other dream jobs listed on mine. #W00Tthereitis!) Every time I watch Diners, Dive-ins and Dives, I holler at the TV, "Guy, take me awaaay!" Calgon Smalgon. Give this gal some greasy grub!
The day before yesterday, DH took Mini Maven & myself to the BEST darn rootin' tootin' BBQ dive I've been too in a looong time. We have *so many* incredible BBQ restaurants in the area, but this was downright something that would come out of your granny's kitchen. There's no fluff — no fancy sauces, no dubious rubs, and definitely no fine wine list. This place just serves "hot" & "brown" — it all fits into those two categories: 1) Hot. 2) Brown. Take it or leave it (and if you leave it, put it in a doggy bag for me!).
(It's quite clinical how I get into character about whatever I am writing about. I wish I had some spurs to wear right now. It's not even a honky-tonk western roadhouse. What the hello?!)
When we first walked in, it was deserted. I half expected tumbleweeds to greet us at the door, instead of a folksy, down home waitress. I thought, 'Oh boy, I bet this place has a hard time staying in business.' (It's off some barren road, right beside the train tracks, out in the middle of practically nowhere.) But within minutes it started to fill up, and everyone seemed to be regulars the staff knew by first name. Lots of people came in and popped a squat at the counter making statements like, "The usual, please!" A few patrons came in grabbing ribs & gravy steak to go, with all the trimmings their little hearts desired (and could take #friedchickenishearthealthy). Turns out, this little shack is celebrating 20 years of business in just a few weeks!
But perhaps the best thing about this out-of-the-way BBQ box is it's "ambiance" — talk about relics & ancient artifacts from the past! It's like an eclectic archeological dig up in that piece! There are vintage items from ceiling to floor. It's almost like a mini junkyard shop full of dusty ole antiques that have probably been sitting in the owner's family for a coon's age. Oh, and, OF COURSE, there are figurines of pigs, in all shapes & sizes, in every tight, cluttered little nook & cranny. #oinkoink
We're planning to be a trine of new "regular folk" at this swine hideaway, starting now. They had some mighty fine collards & cabbage, two things I just about can't ever seem to pass up. However, if you're the fussy clean freak type who looks at sanitation scores with a magnifying glass, this is not the kind of restaurant you want to eat at. It's finger-lickin' good, but they don't even hand out wet wipes when your done. You're left to your own devices. I, myself, like to live on the edge. Bring it!
Peace, love, & piggy grease! YAW!
Keep calm & CHOW on, darlings…
~ Angelika Frangelico *Gros bisous*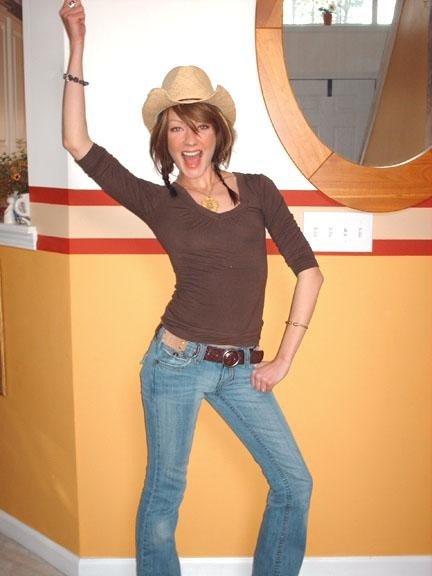 *** For you Ravin' Mavens living in the Triangle Area of North Carolina, Ole Time BBQ is located at 6309 Hillsborough St, Raleigh, NC 27606. You can reach them at (919) 859-2544, and their hours are 6:00 am–9:00 pm (they serve breakfast until 10 am). Go check 'em out and tell 'em Mama Maven sent ya! (Just kidding, I'm not one of the regulars…… yet.)
This little piggy went to Ole Time BBQ, this little piggy stayed home, this little piggy had a full rack of ribs with mashed potatoes and gravy, & THIS little piggy went squealing about how DELICIOUS it was… All. The. Way. Home!