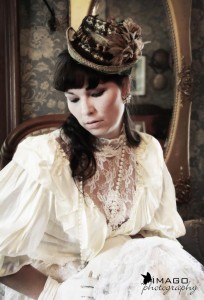 … and this is a SPARKLEtacularly GOOD thing!!! This is a plague we should all be so lucky as to catch.
Today I am featuring a masterful & polished photographer by the name of Kimberly Tabor. She is the owner & big cheese of Imago Photography. Imago Photography specializes in just about anything you can think of pertaining to all your photography needs… Kimberly does wedding & engagement events, new baby sessions, family portraits, graduations, etcetera, etcetera. You name one of your biggest life moments, Kimberly will be there to visually document & immortalize it through the remarkably sensational eye + lens relationship she's nurtured into a fully-bloomed, actualized art. She is far more than just an event & portrait photographer, though! She also enjoys shooting landscape & nature — for her own personal pleasure — but has a lot of radiant & penetrating pieces that would be absolutely glossy, gorgeous additions to your home or office. BUT, my favorite work by Imago Photography is Kimberley's singular & distinctive categories of interest, such as, but not limited to: vintage, Victorian, Steampunk, rustic, retro, & she's even going to venture into Boudoir photography in this year of 2013!
*** *** ***
Here are an array of some of her most positively FUNtastic & alluring shots, starting with Victorian!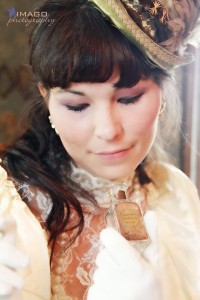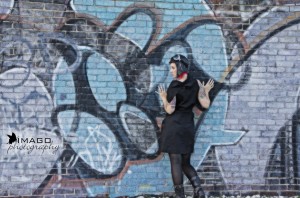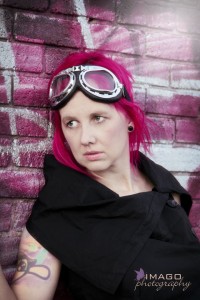 And EVEN live action shots during a Zombie invasion!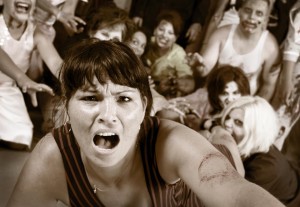 Yet, perhaps what makes Imago Photography extra uncommon & distinguished, is that Kimberly Tabor is not *just* a photographer — in fact (that may be her first & most potent love, but…) she is a professional graphic designer. What Kimberley has done, that makes her photography so magical, is that she has taken both her raw & uppermost talents and combined them together, famously, like salt & pepper, peanut butter & jelly, Captain & Tennille, Jonie & Chachi, Snooki and the nearest tanning salon. Okay, scratch that last one. #ghastly
Kimberly Tabor has a very unique gift of turning beautiful specimens of life forms into beautiful fantastical fairies & nymphs — it's purely bewitching & mystical!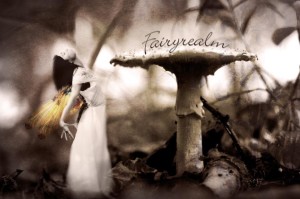 Imago Photography is based out of Avon, Indiana. With that said, she is not limited to the Indiana area… She can add graphics to your own photography, as well as she designs custom Facebook timeline photos for JUST 5 bucks! I am also fairly certain she travels to location if expenses are paid by the client, as well. So definitely consider Imago Photography for your weddings, parties, & supreme lifetime events!
You can reach owner/photographer, Kimberly Tabor, to inquire about her services by way of the Imago Photography Facebook page or via e-mail.
Keep calm & RAVE on, Mavens!
~ Angelika Frangeligo *Gros bisous*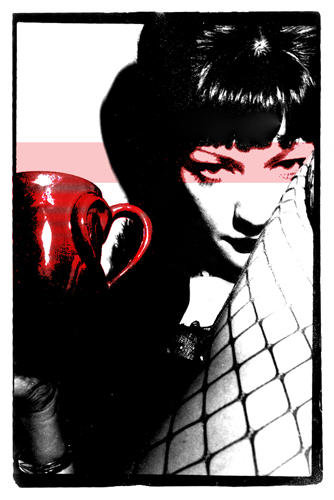 *** Don't forget that you can click on each individual photo to enlarge them! You may also write in to What's Ravin', Maven?, or leave a comment below if you have any further questions about today's art/photography business feature. And a GREAT BIG wet, slobbery thank you to Imago Photography for letting WRM feature your beautiful work & looovely ladies! ::bow:: ::curtsy:: ::bow:: ::curtsy::